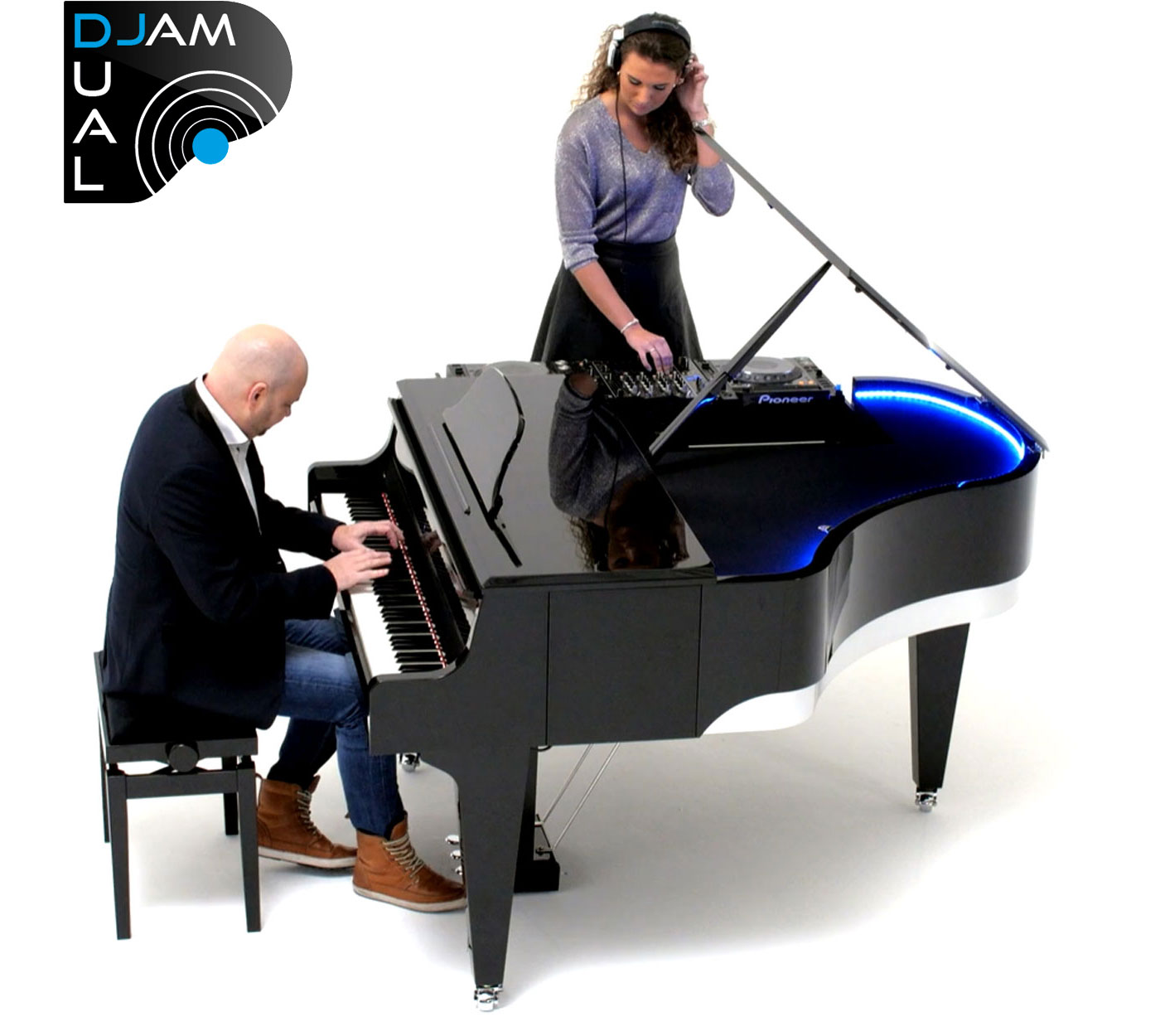 Introduction
Imagine you see a pianist perform on a stylistic design Grand Piano.
As the night evolves the music gets louder…
Then something moves. A side-panel opens and professional DJ set slides out of the piano. The DJ approaches the booth and starts to DUAL JAM with the pianist. The beat and piano tones are a perfect match. Together the performers achieve a musical climax…
This is entertainment….
Meet Dual Jam!
The world's most advanced Grand Piano…
The Dual Jam has an elegant modern Grand Piano shape designed by Pianometropool (the Netherlands) and Maurizio FIori one the best Italian Designers. Each instrument is made by hand at the famous Galanti factory in Italy.
The exclusive multi-touch control panel is smartly embedded in the fall-board key cover. In fact, every detail has been meticulously designed to create the most innovative and the most extraordinarily elegant piano in the world.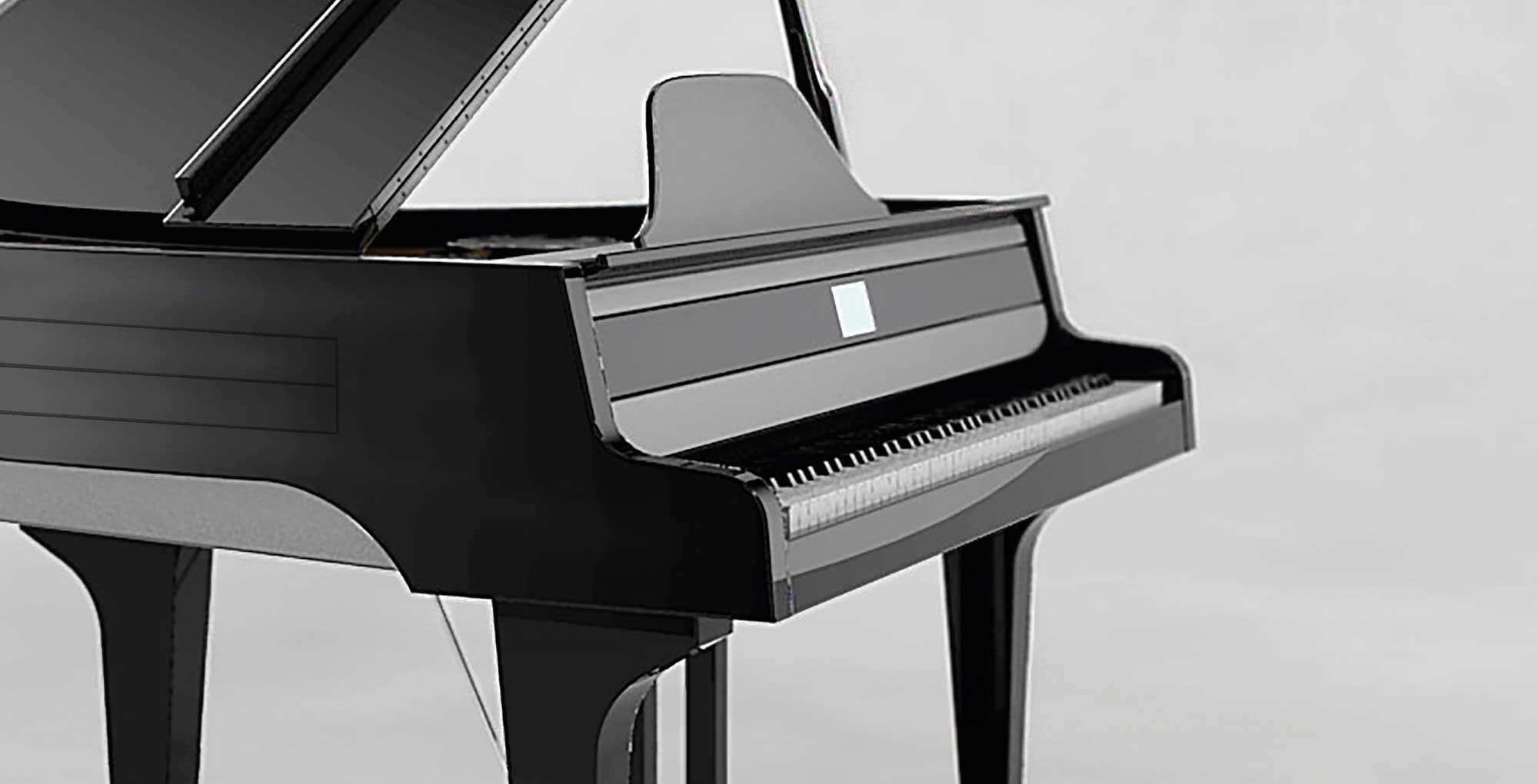 If you demand the highest performance digital piano in the most appealing cabinet design, then the Dual Jam piano has been designed for you.
Physical modeling sound technology gives you the most expressive and authentic sound available.
A high-performance keyboard action with tactile "Ivory Feel" key tops
A resonant, wood-enclosed sound amplification system
A powerful, yet easy-to-use multi-touch user interface
An elegant, Italian-designed and crafted cabinet
Mechanical drawer with Pioneer DJ-SET built-in
Beautiful LED-Lighting fully customizable
Specifications
Technology PHYSIS® PHYSICAL MODELING
Keyboard PGK Physis Grand Keyboard – 88 graded-hammer wooden keys with "Ivory Feel" key tops. – 3 contacts – Velocity curves: 5 preset + 4 user
Sound Engines Acoustic Piano Model (APM), Electric Piano Model (EPM), Wurly Piano Model (WPM), Clavi Piano Model (CPM), Acoustic Mallet Model (AMM), High Definition Sound Engine (HDSE)
Size 1700 x 1016 x 1420 mm
Weight 146 KG / 321 LBS without Pioneer DJ-SET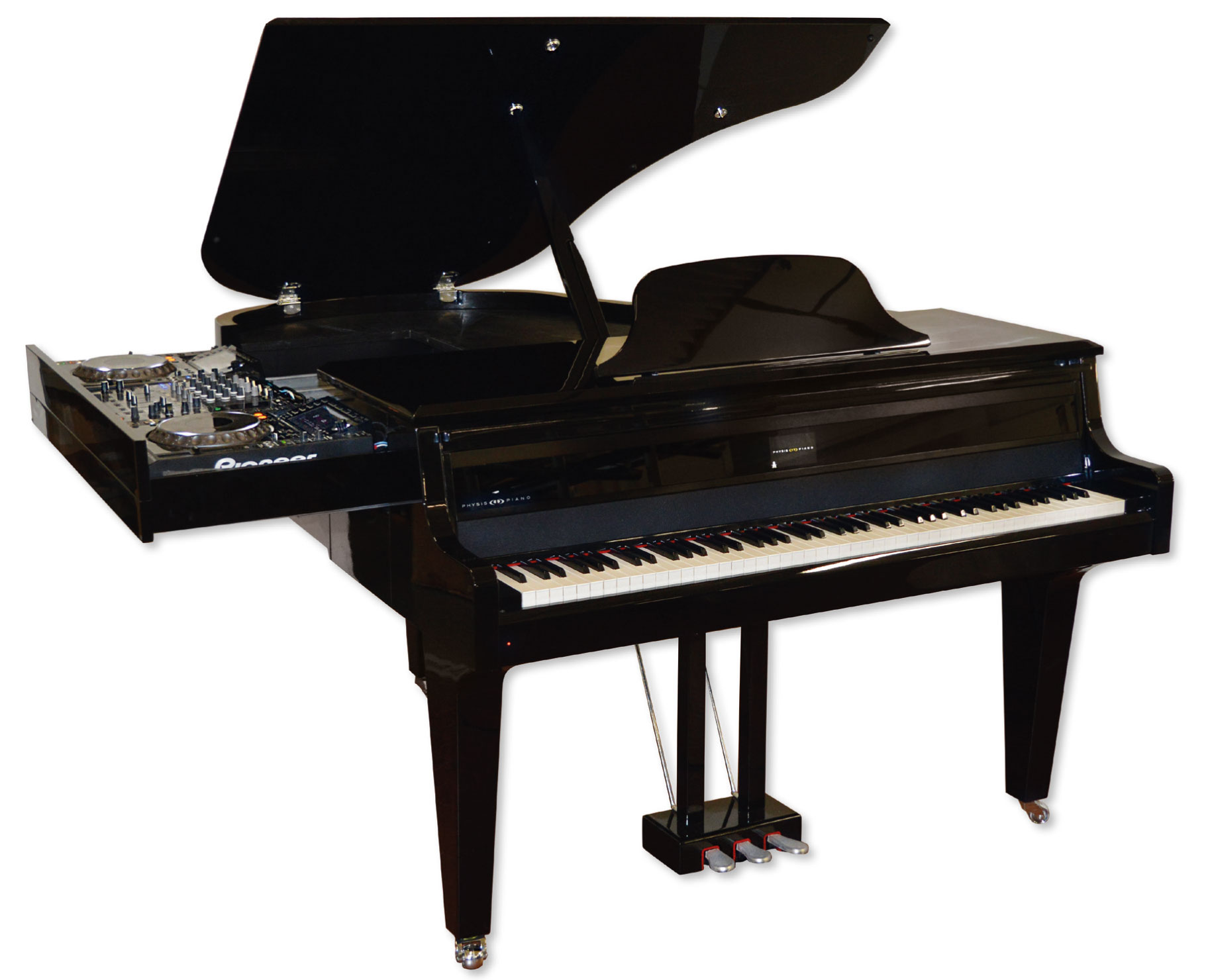 Things to know
DJ Booth & Grand-Piano in one stylish design
Hand made in Italy
Uses the world's most advanced digital piano: Physis G-1000
Suitable for both home usage and large events
Professional top-line Pioneer DJ-SET included
Dutch Design
Superb speaker system 4x40 Watt / 2x6'' Woofers – 2x3'' Mids – 2x1 Tweeters
Specially approved for maritime use
High quality parts and engineering
World-Wide service and warranty